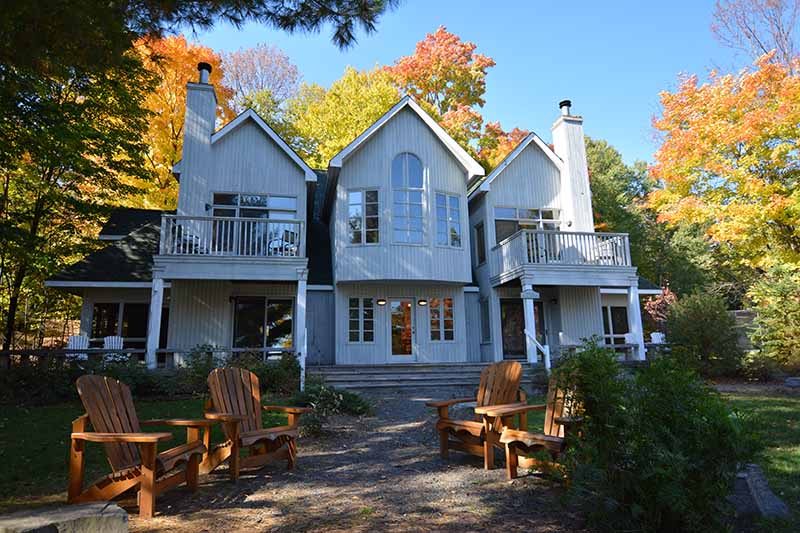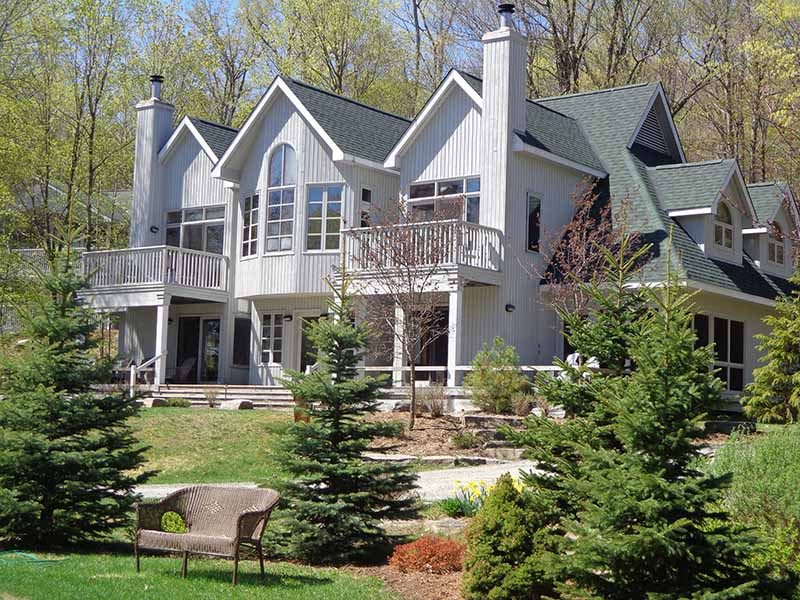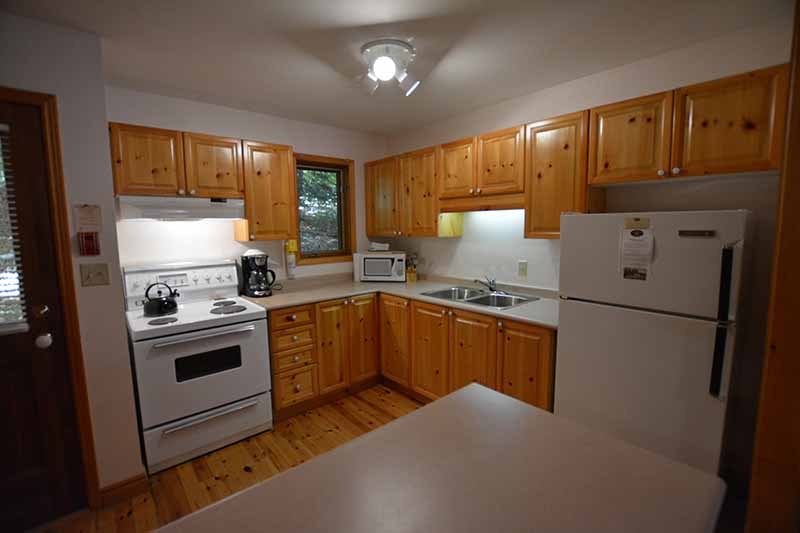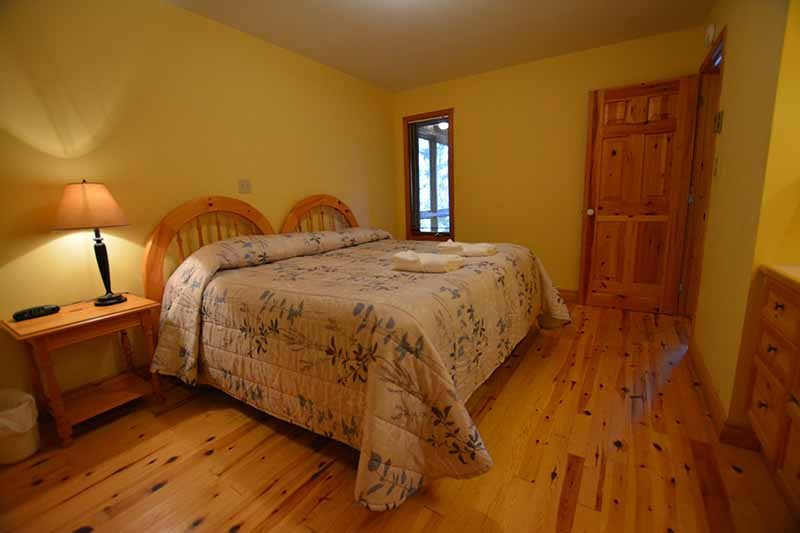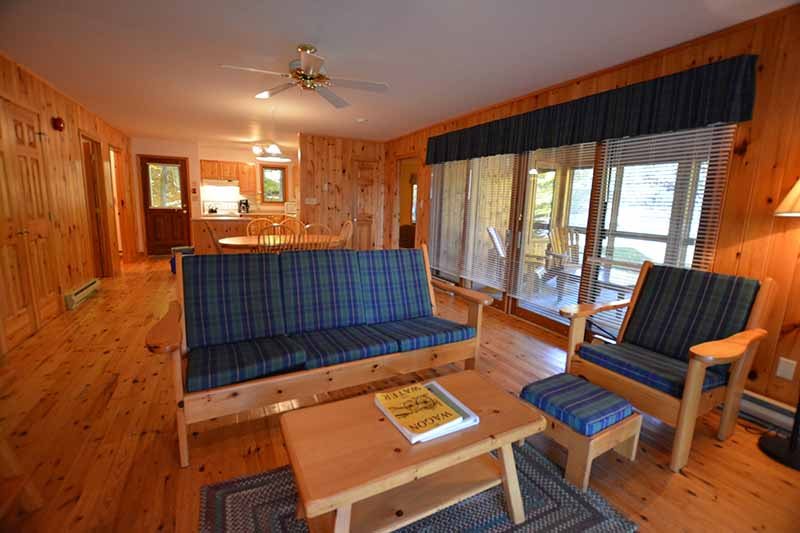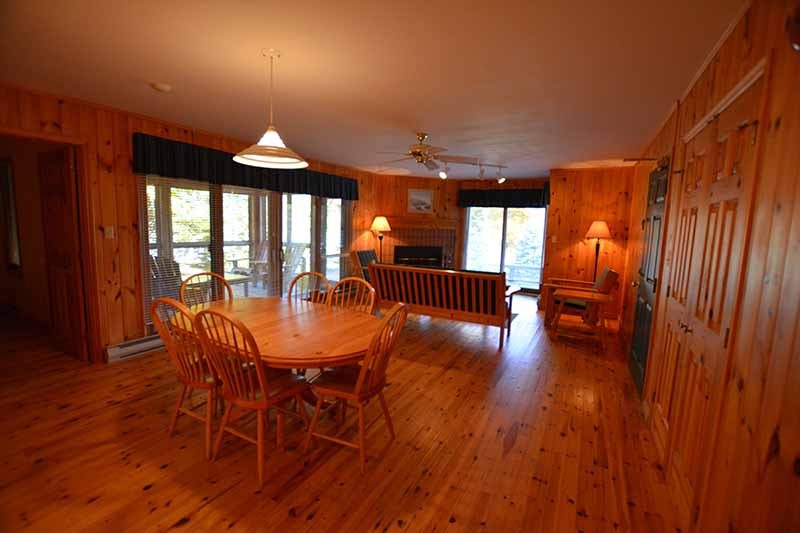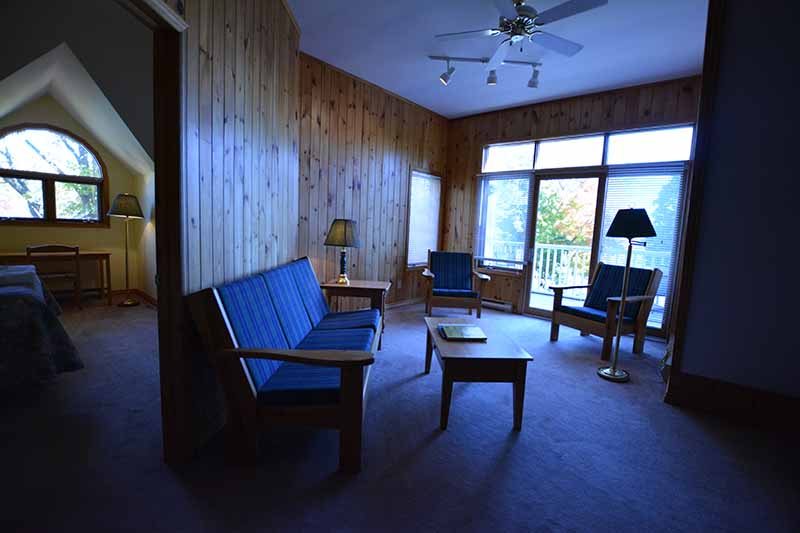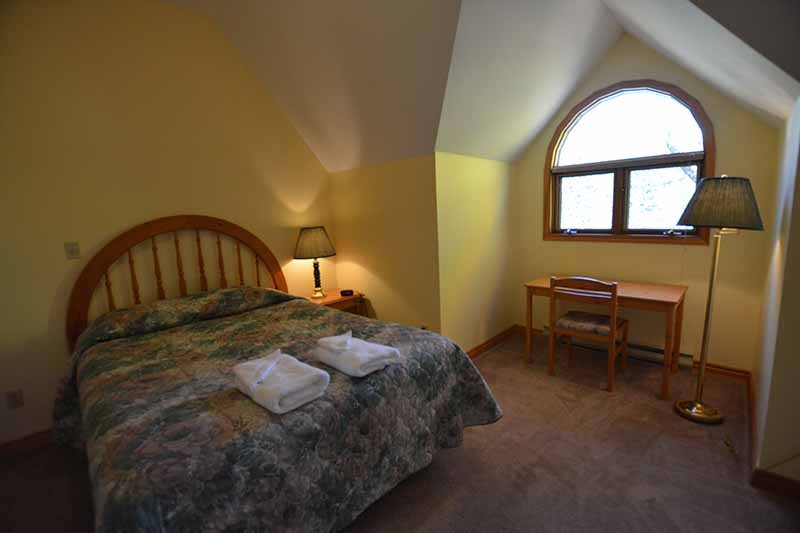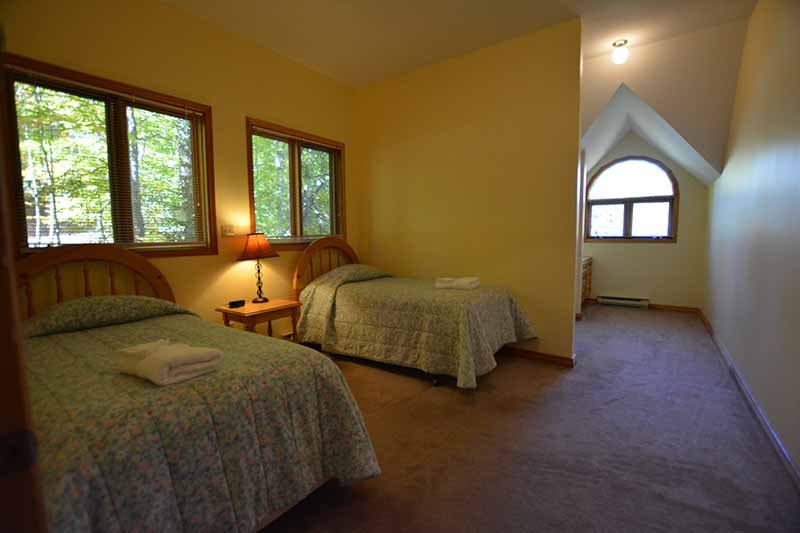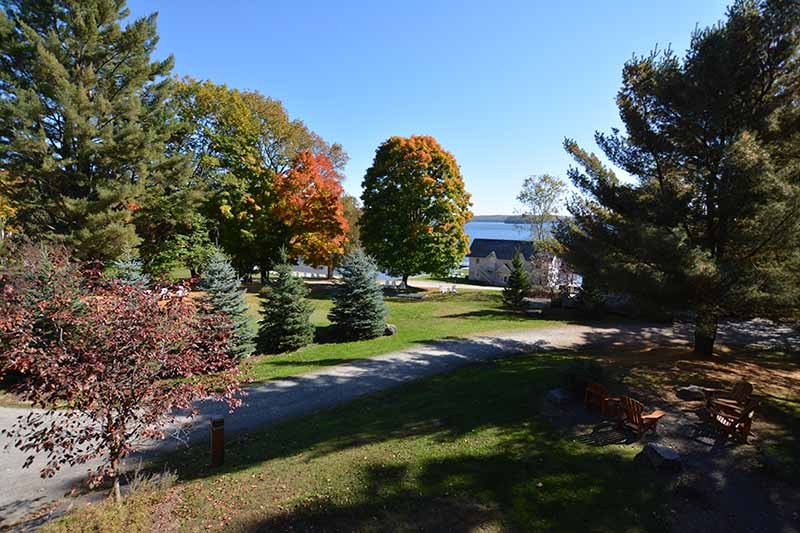 Our Great Blue Heron building is tucked into the trees and features two upstairs and two downstairs spaces in either one or two-bedroom configurations. All units have separate entrances to ensure that you always feel a sense of privacy.
Downstairs units have a single bedroom with a king-size bed that can be converted into twin beds. With a fully equipped kitchen, you can prepare your favourite meals and share quality time together around the dining table. The living room has a wood-burning fireplace, perfect for cozy and intimate evenings spent with loved ones. Lake-facing windows provide expansive waterfront views, while a screened porch and outside deck allow you to relax and unwind surrounded by nature. Our downstairs units are perfect for those who wish to avoid stairs or longer walks to our cottages.
The upper units each have two bedrooms, one with a queen bed and one with two twin beds. This lodging option is equipped with a kitchenette, and your rate also includes a meal package. Tastefully decorated with classic wood accents, these units provide a sense of historic Muskoka charm. The windows have an elevated view looking out over the lake as well as an outdoor deck for open air relaxing. For larger groups, a downstairs and upstairs unit can be combined to provide three bedrooms and sleeping room for eight.
* Spring/Fall – minimum two night stay
* Spring Rate – Open until June 24
* Summer – minimum one week stay
* Fall Rate – Sept 10 to close
Note: All of our prices are per cottage and include the number of guests indicated.
All rates are subject to applicable taxes and resort fee.
1 Bedroom – Maximum Occupancy  4 persons.
Over minimum occupancy for units 1 & 3,  please add $50 pp./day.
2 Bedroom – Maximum Occupancy 4 persons.
Over minimum occupancy for units 2 & 4, please add $50 pp./day.
Meal package included in the pricing for upper units #2 & 4.
Includes full breakfast, 3-course dinner.