Stay at Port Cunnington Lodge and Play one of Canada's most picturesque and top-rated golf courses.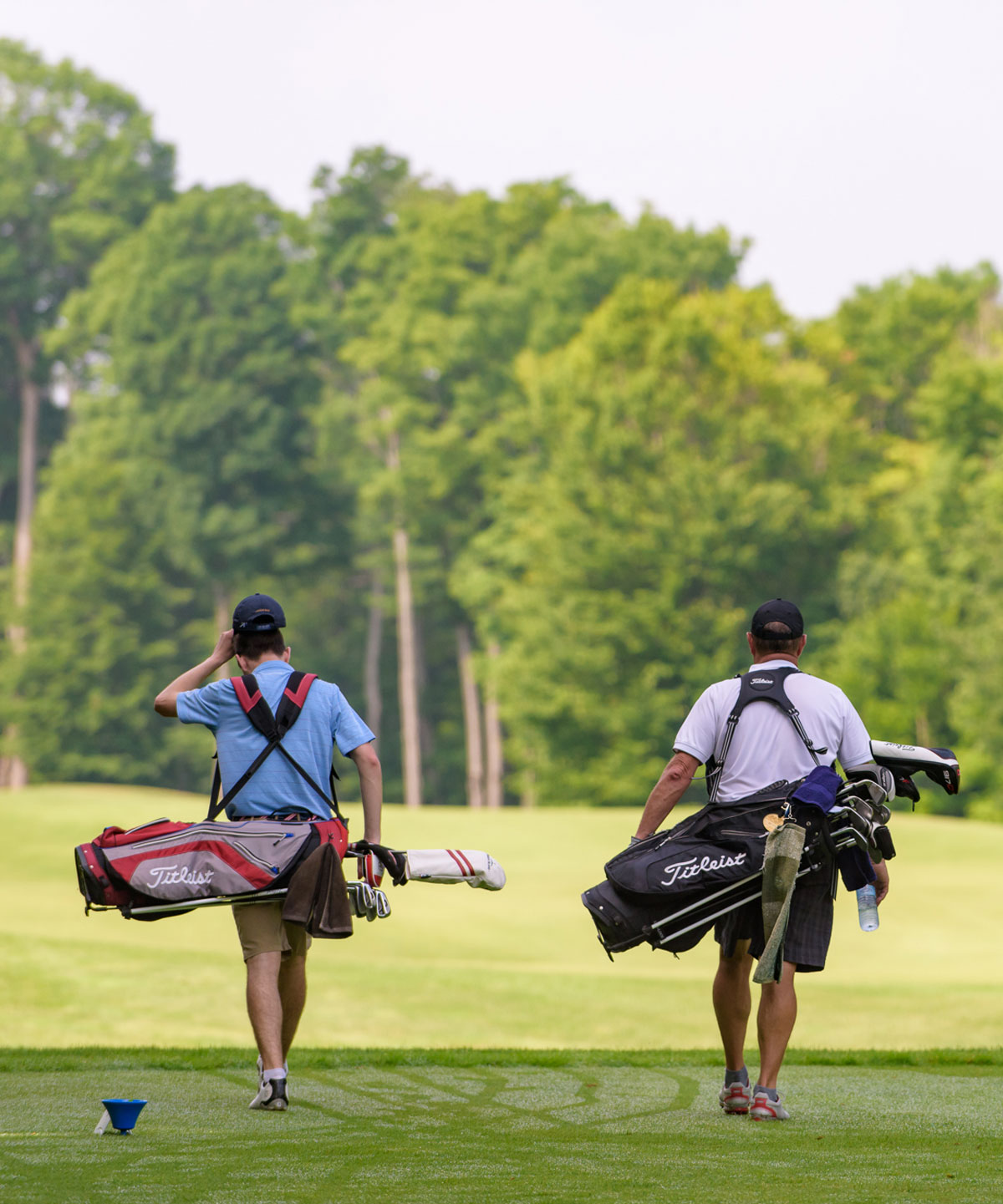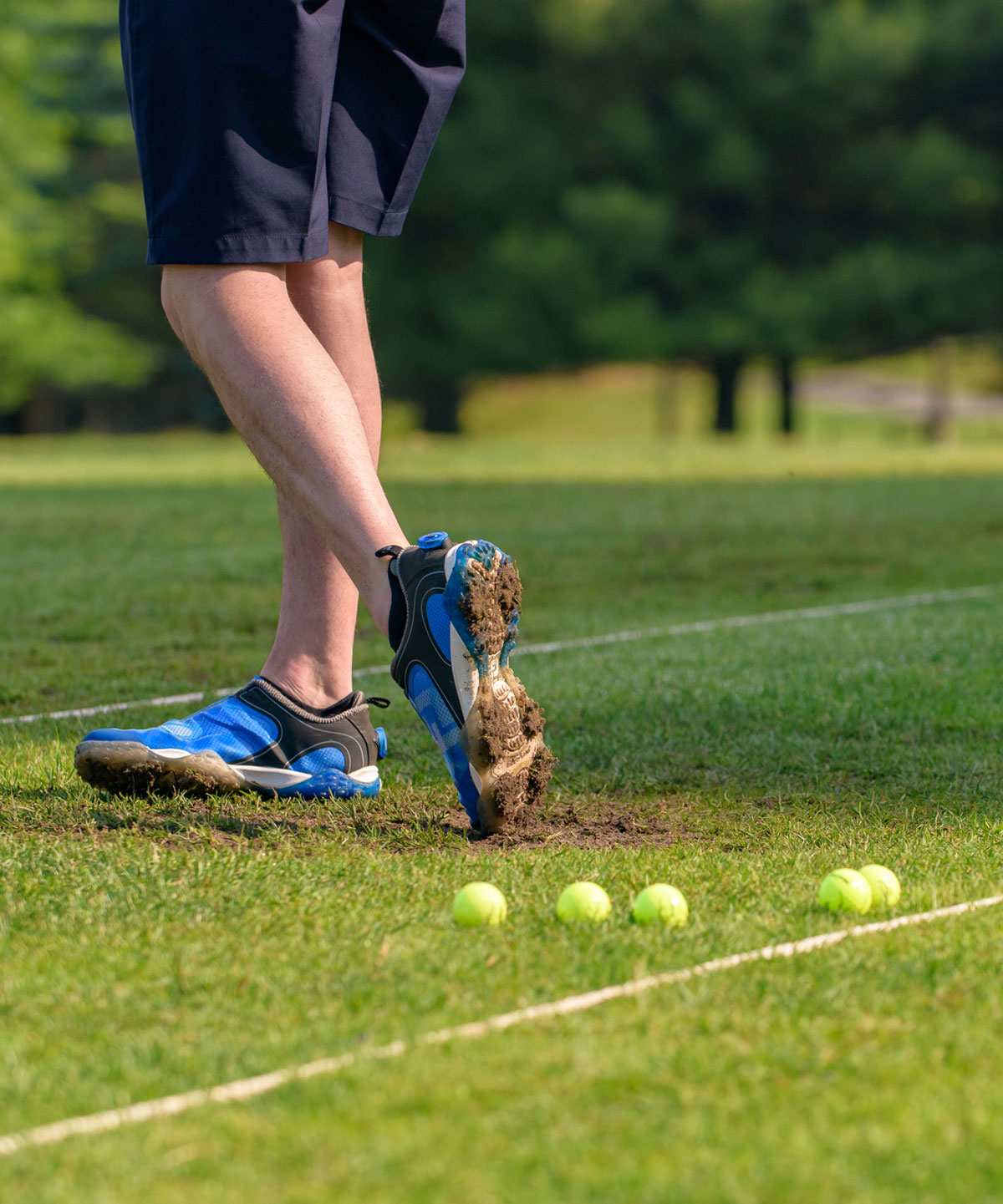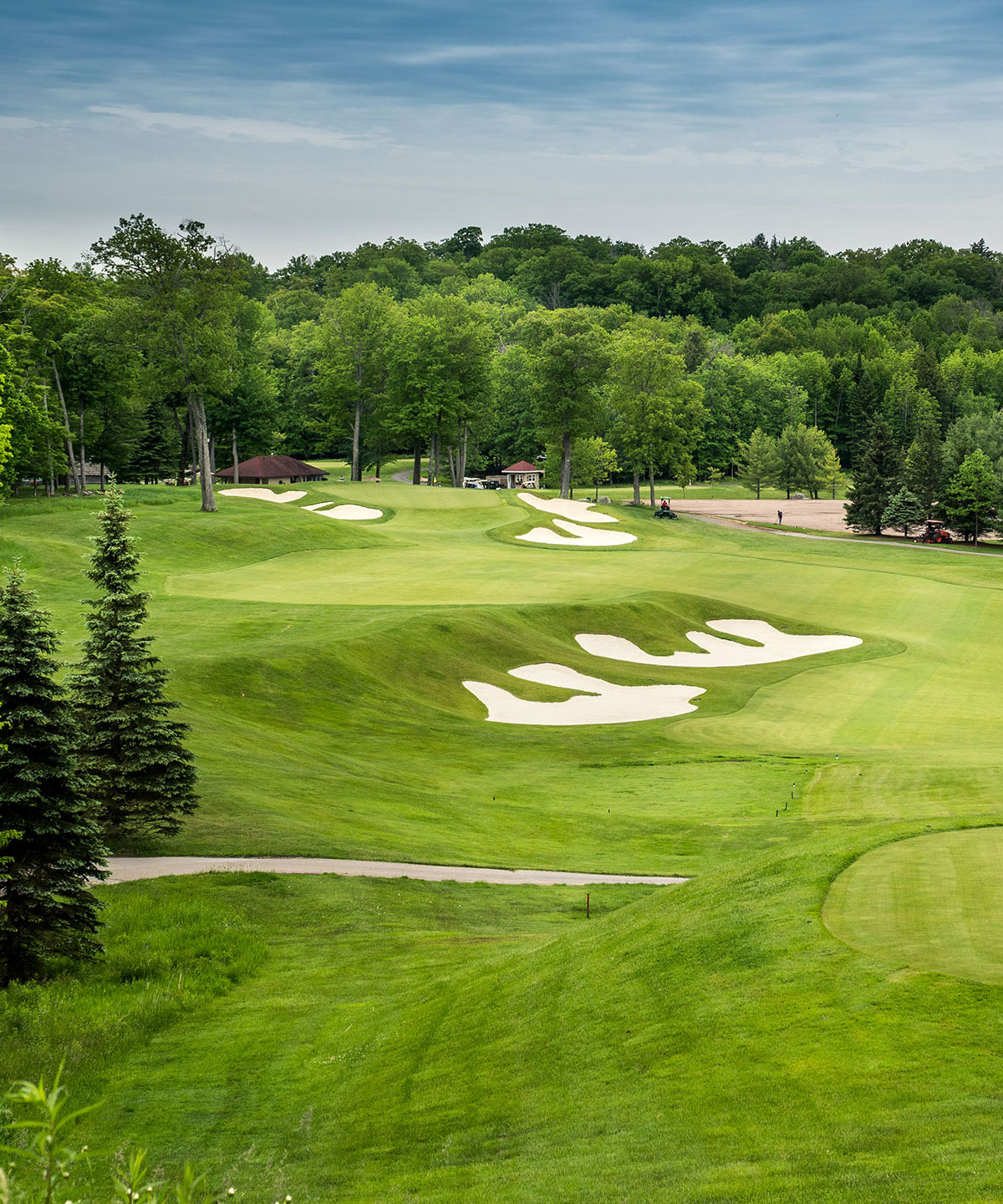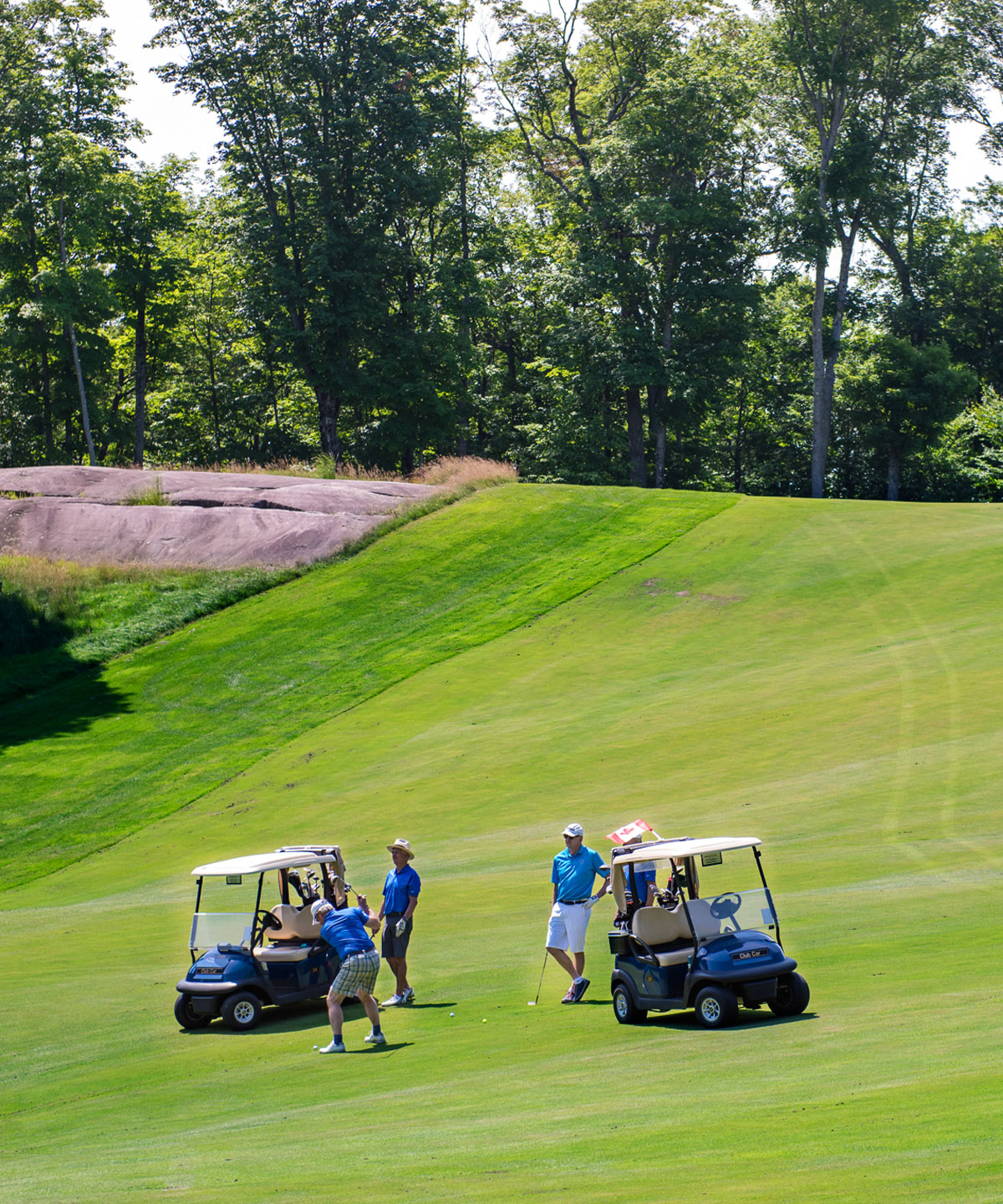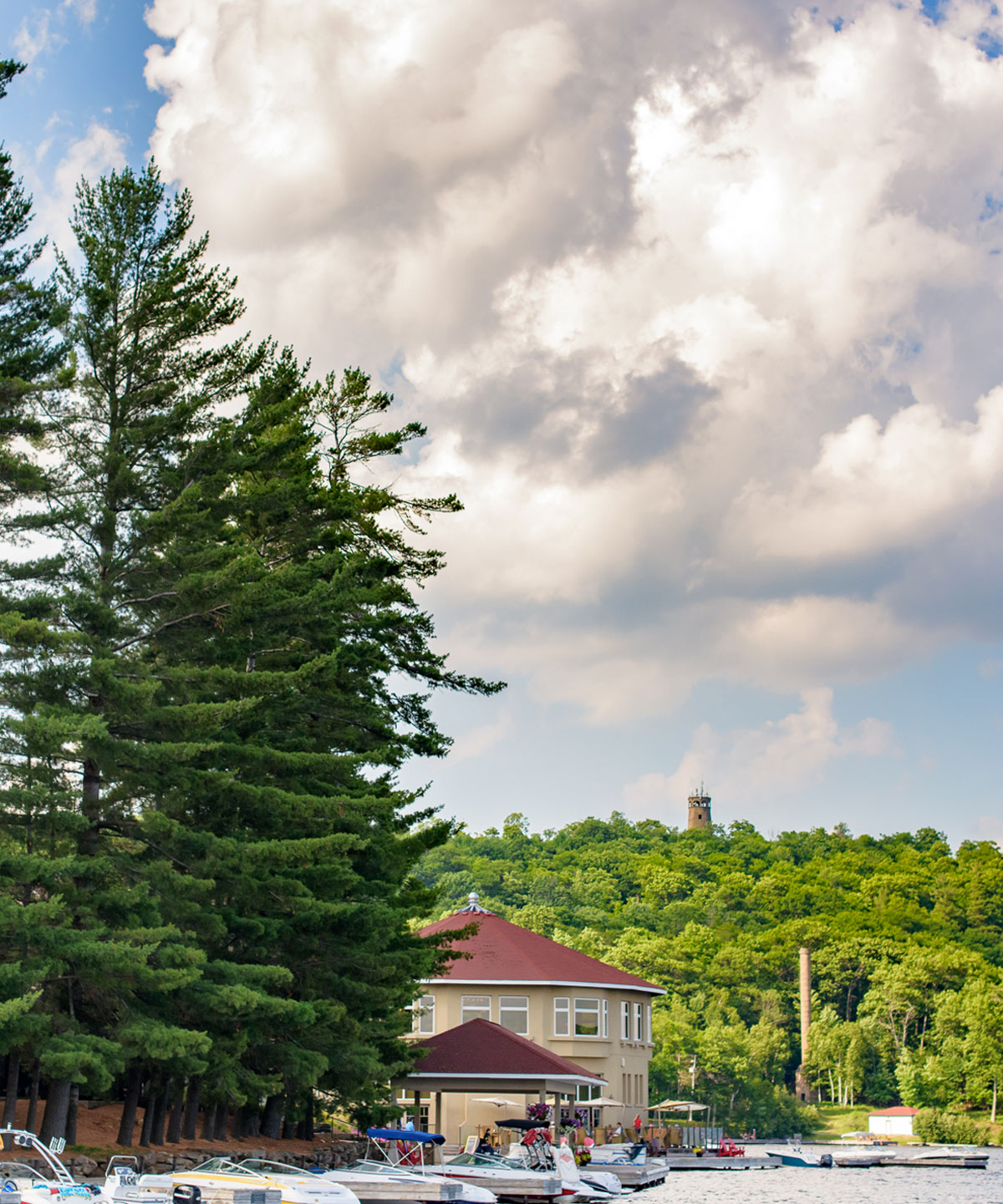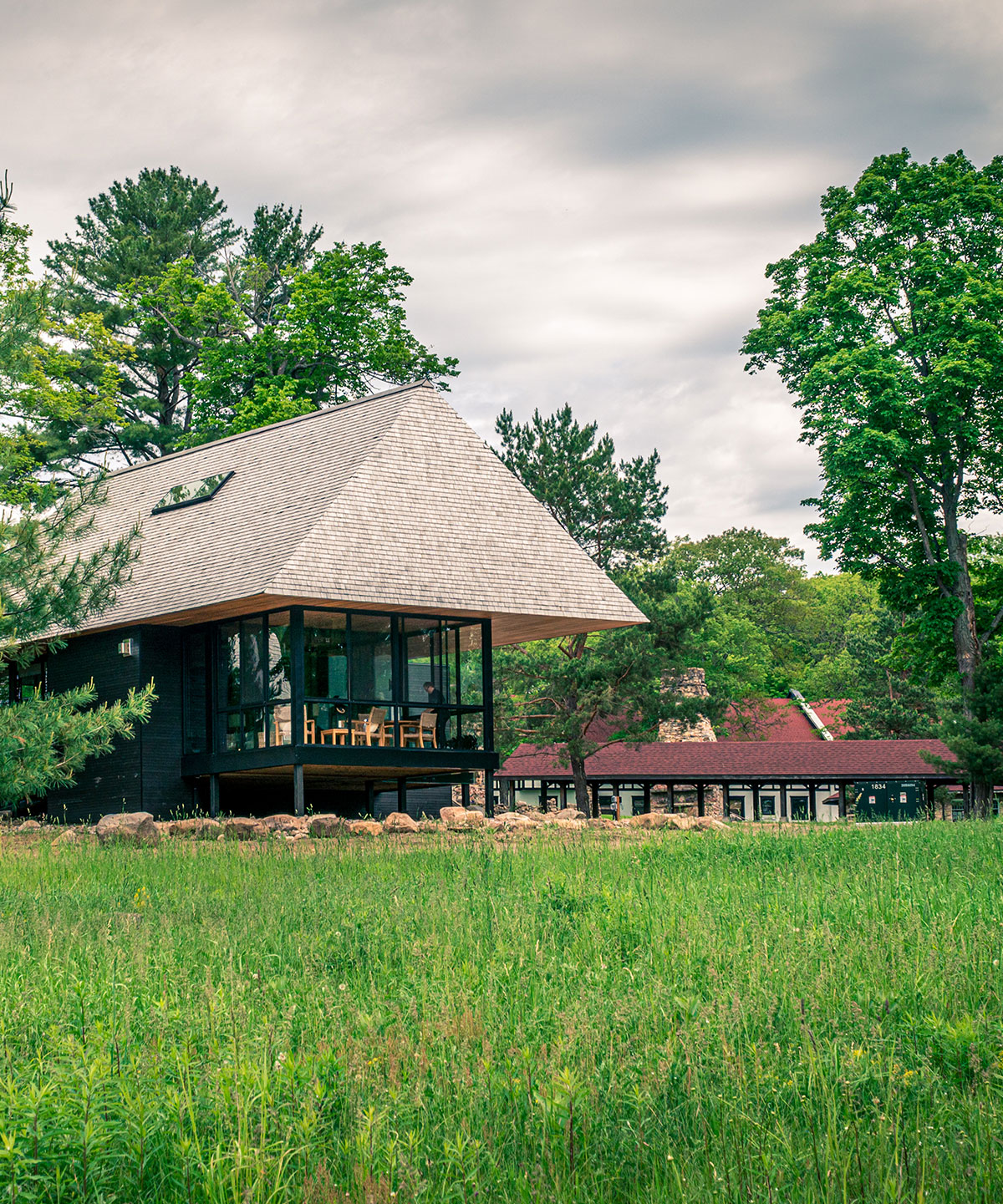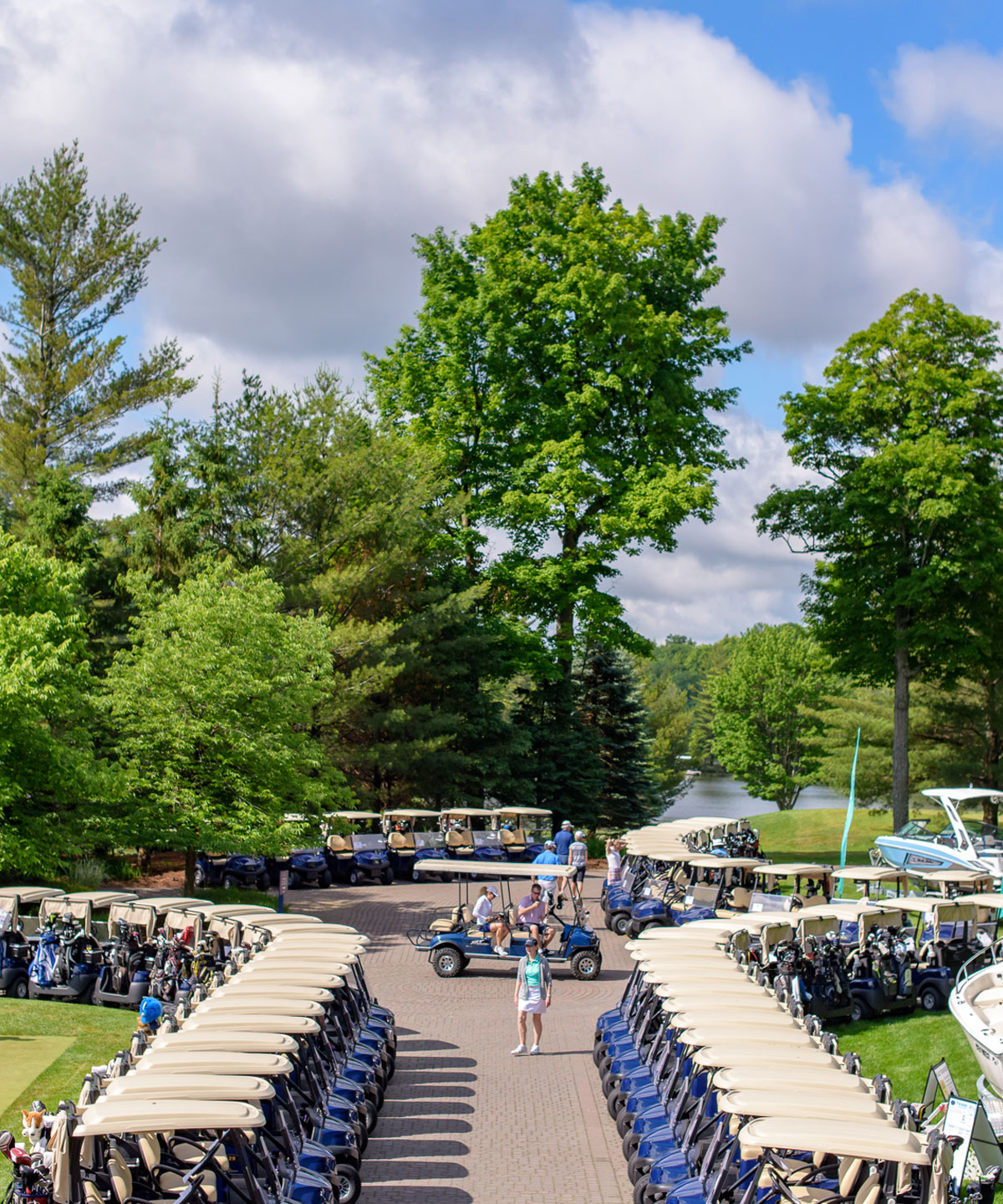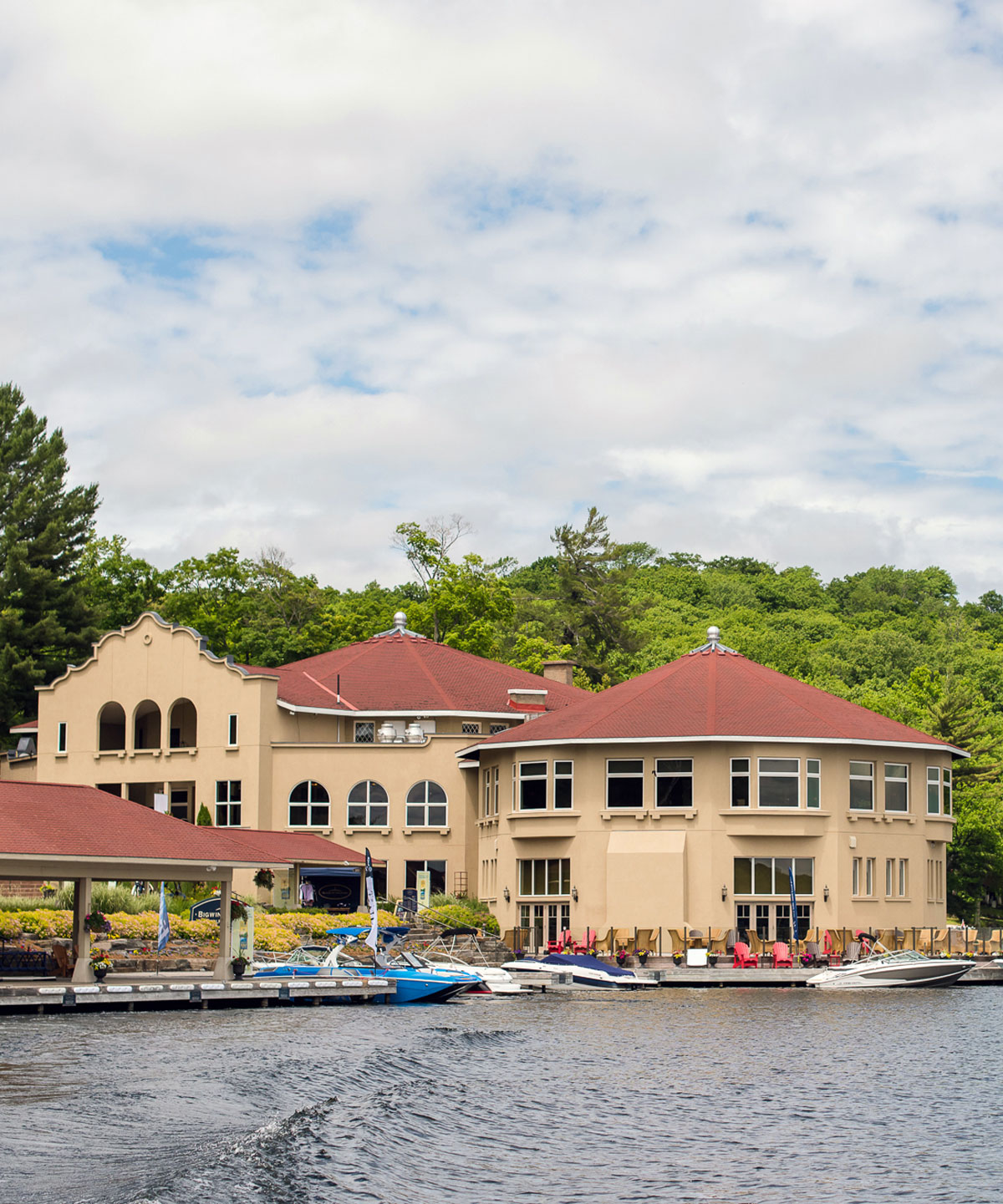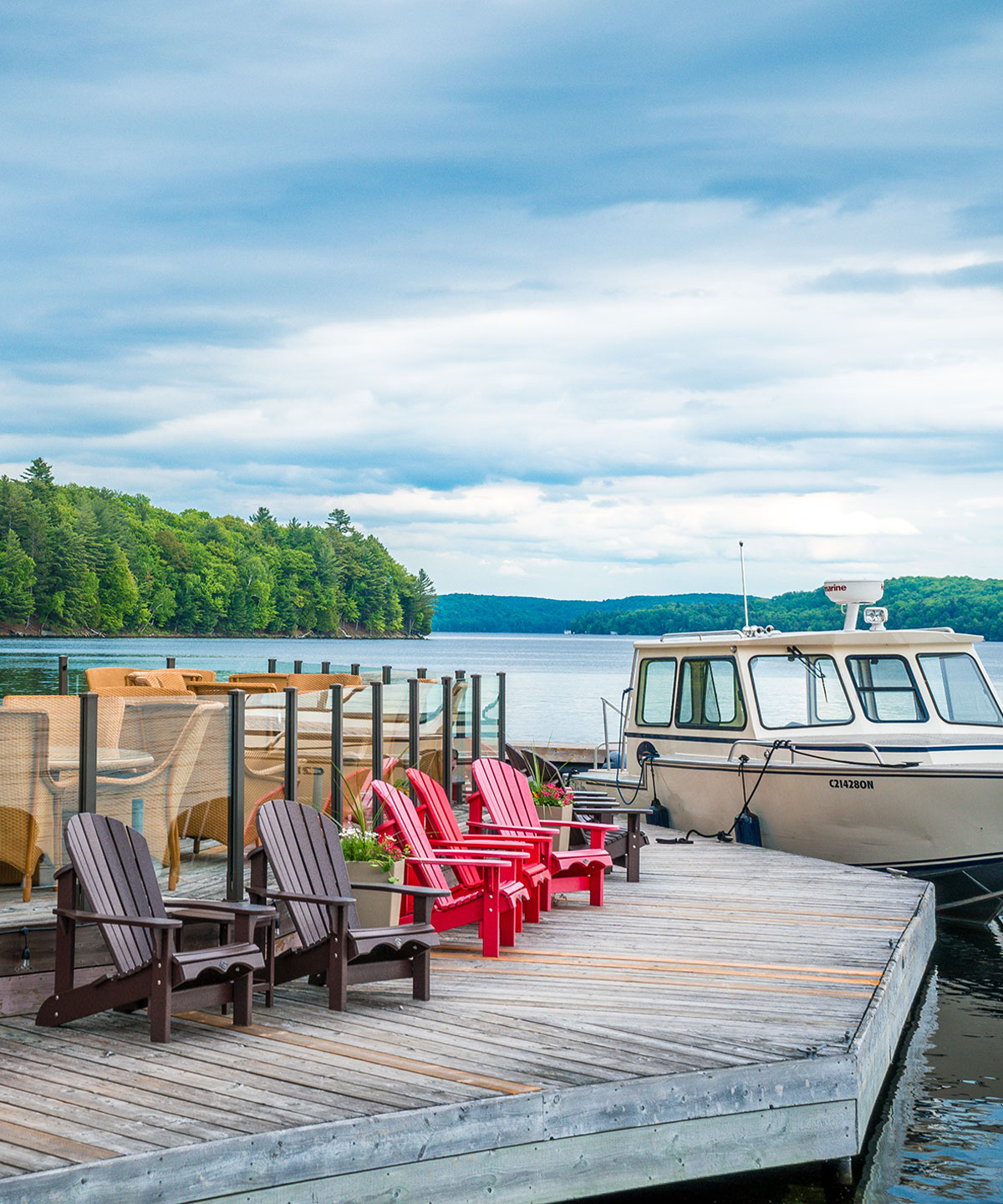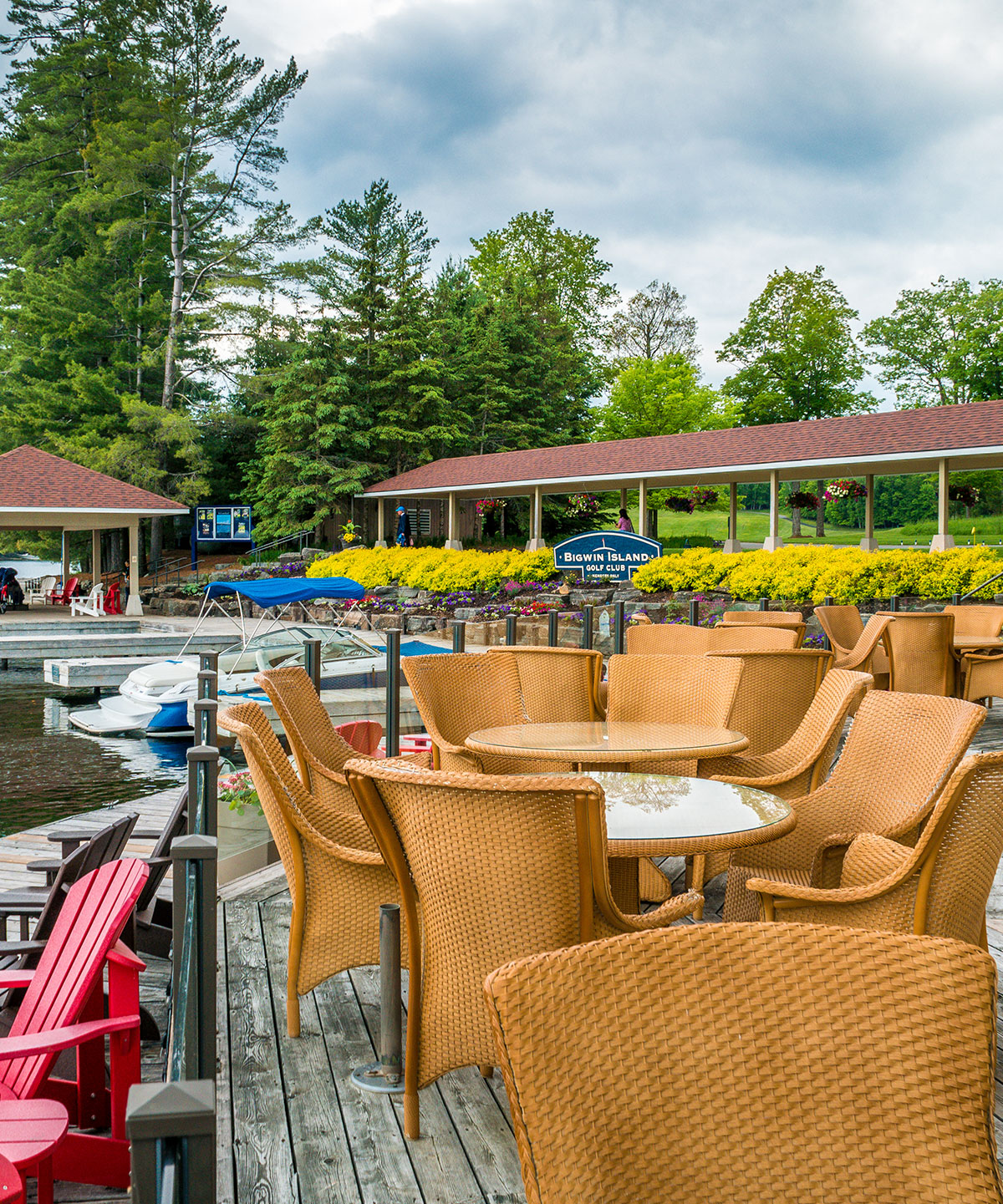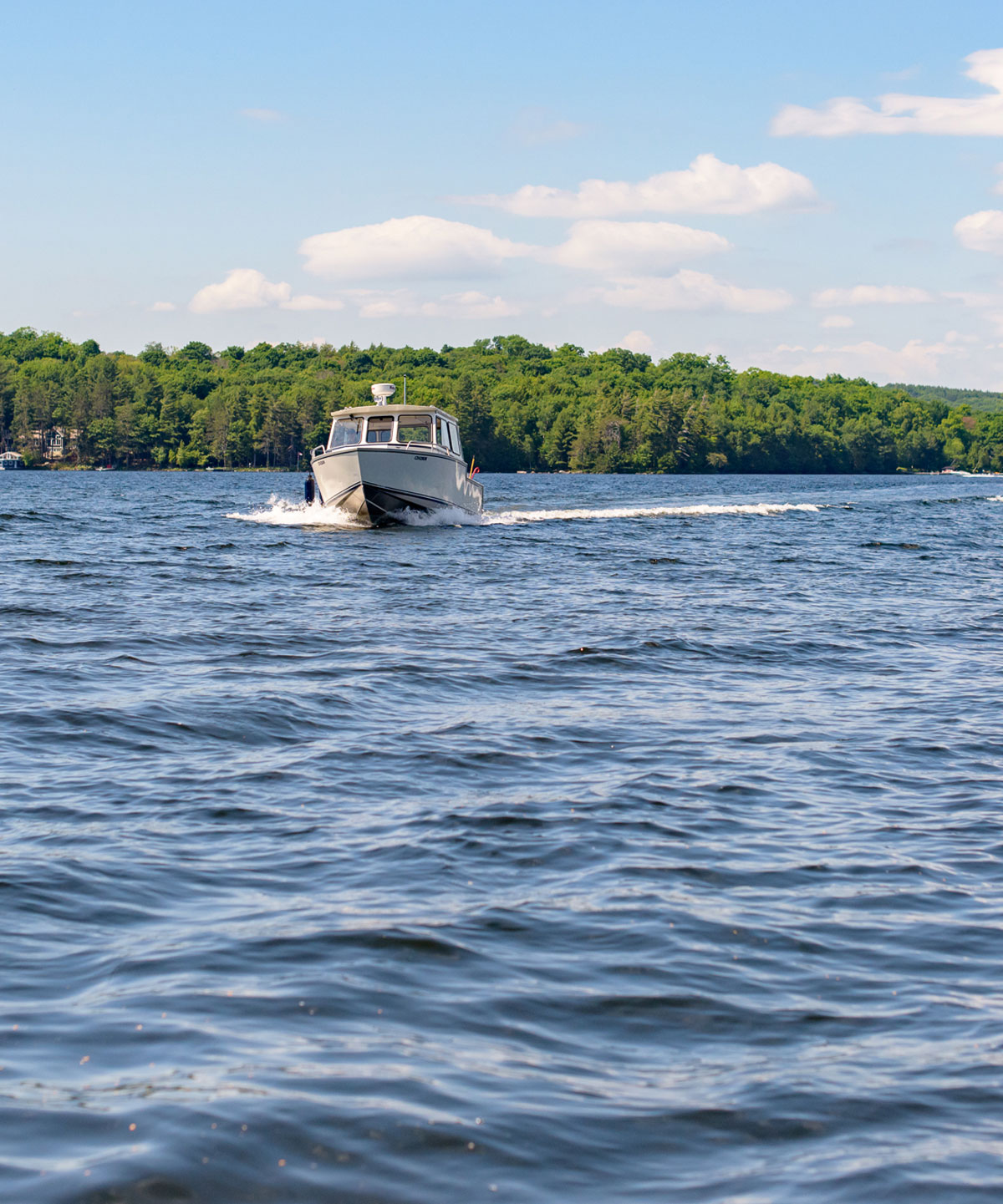 Experience exceptional golf at the famous Bigwin Island Golf Club with a stay at Port Cunnington Lodge. Ranked one of the twenty best courses in Canada, the Bigwin Island Golf Course is Muskoka at its best. Access to the course is reserved for Members and Club Cabin Guests only, but our Stay & Play package is your invitation to this exclusive experience.
Designed by renowned architect Doug Carrick, Bigwin's 18 championship holes are draped across the rugged terrain of the historic Bigwin Island. Fairways wind through mature trees, providing multiple sweeping vistas over Lake of Bays. White sand bunkers flank undulating greens, creating the perfect mix of breathtaking scenery and challenging play. Measuring 7,166 yards from the championship tees, a round of the Bigwin Island course should be on every golfer's bucket list.
Play. Your package provides 18 holes of golf, including a power cart, and access to the clubhouse amenities and Bigwin's state-of-the-art driving range and practice facilities.
The best part? Transportation to and from the island is provided by a water shuttle directly from our docks. You can even get some extra practice by using our on-site putting green before your round.
Stay. Relax and treat yourself to Port Cunnington's understated luxury. Our historic lodge dining room has exposed wood beams and vaulted ceilings, with expansive windows that look out over the water. Your package includes a hot breakfast before your round as well as an exclusive three-course meal created by our executive chef. An excellent selection of local craft beer and fine wine pair deliciously with our decadent desserts.
Inquire
Resort style amenities include:
• Comfortably sleeps four, twin beds
• Full Breakfast at the lodge prior to your tee-time
• Dinner in the lakeside dining room at the lodge
• Access lodge to waterfront and recreation facilities
• 18-holes of golf with the use of a power cart
• Use of state-of-the-art driving range and practice facilities (July – October)
• Access to Bigwin Island clubhouse amenities and full use of the golf course
• Transportation to and from the Island via Marine Shuttle
• Rate is per person, per night, quad occupancy; plus resort fee, gratuities, HST
Visit Bigwin Island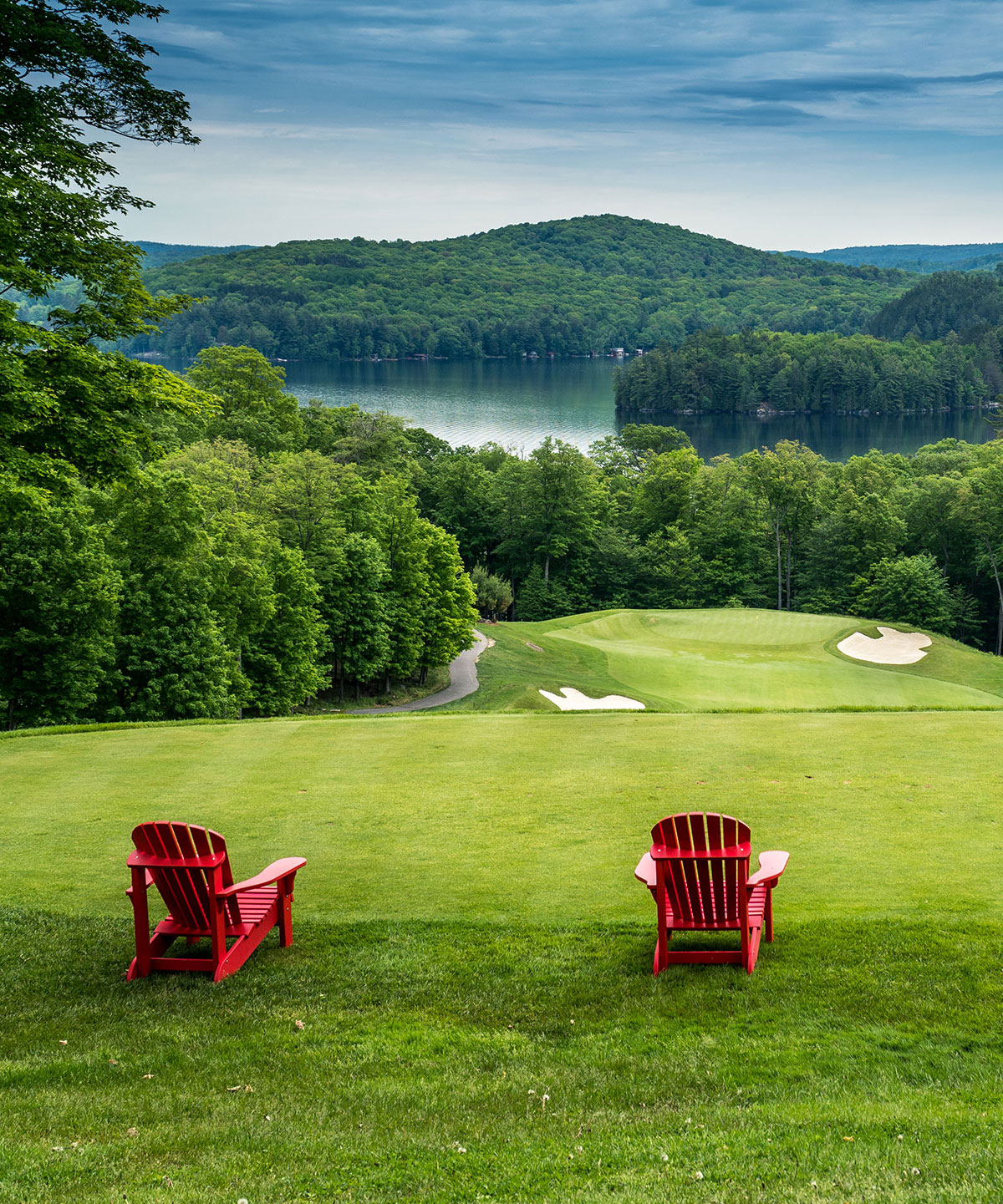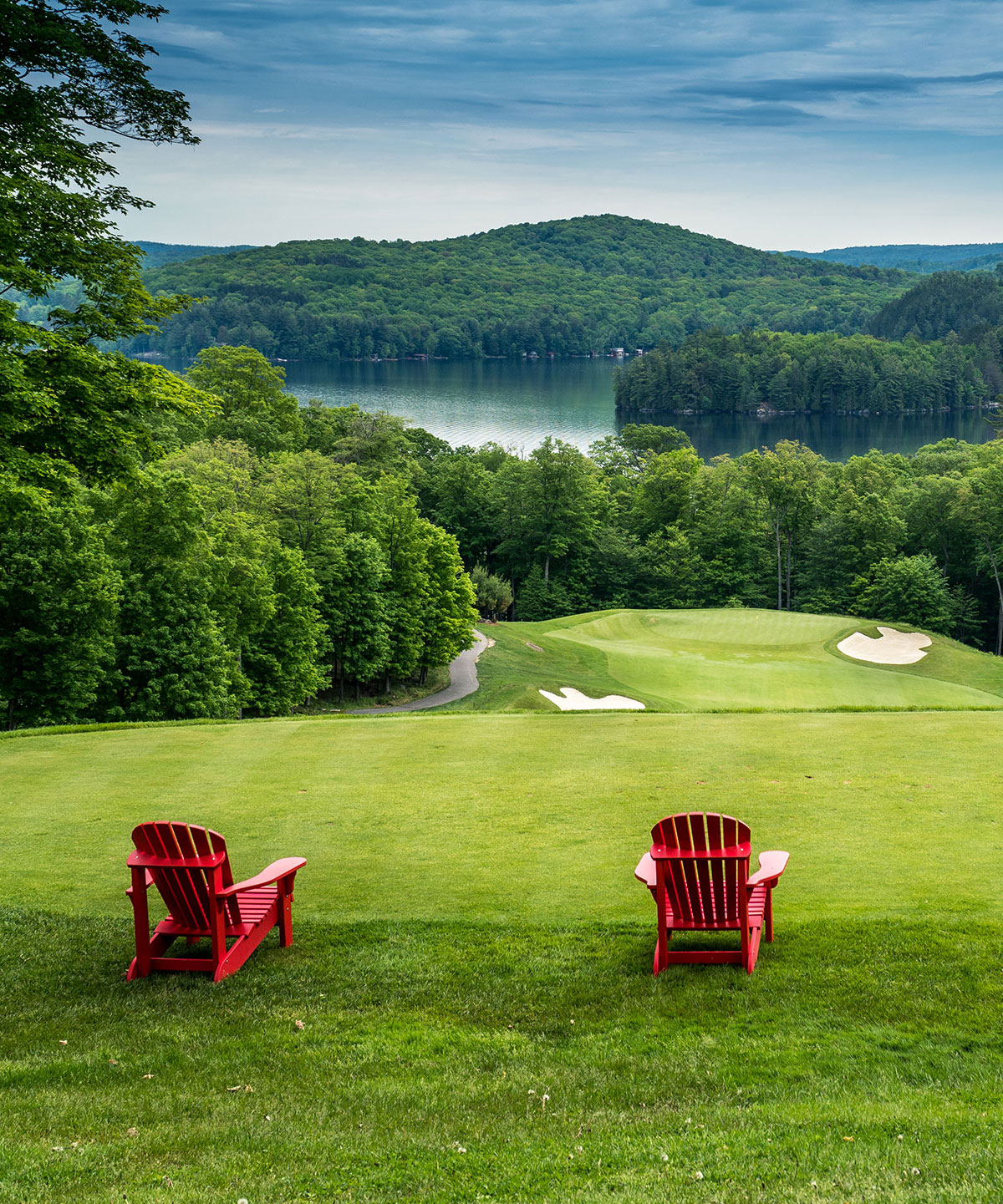 Resort style amenities include:
• Comfortably sleeps four to eight guests
• Access to Bigwin Island clubhouse amenities and full use of golf course
• 18-holes of golf (additional charges apply for replay) with access to the Tee after 10 AM
• Use of power cart
• Use of state-of-the-art driving range and practice facilities (July – October)
• Use of locker rooms and access to bag storage
• Transportation to and from the Island via Water Shuttle
• Access lodge to waterfront and recreation facilities
Visit Bigwin Island